New smaller and cheaper Apple iPhone
Comments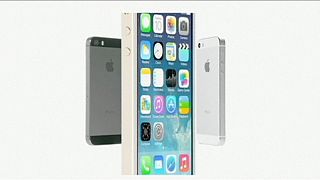 Apple has launched a cheaper iPhone with a smaller screen.
It's aimed at developing countries and possibly China, the world's biggest smartphone market.
Apple's keynote as it happened
The plus is that it could boost sales in the fast-growing Indian, Middle East and African markets, the minus is it risks cutting Apple's average phone prices and profit margins.
It is intended to reverse a decline in sales of iPhones and is a response to the global spread of handsets running Android, Google's operating system.
The iPhone is the company's most important product because it is its most popular gadget by far and drives about two-thirds of Apple's sales.