No change in Fed interest rate, half point rise expected by year's end
Comments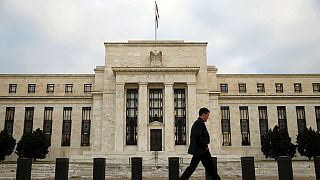 The US Federal reserve has left interest rates unchanged, but says that moderate growth and what it called "strong job gains" means it will be able to resume tightening monetary policy later this year.
With the benchmark rate currently at 0.25 percent, policymakers are forecasting two quarter-point rises by the end of 2016.
The outlook represents a change from December, when the Fed made its first rise in nearly a decade, and four staged increases were expected.
Inflation is expected to continue to fall before rising again, and unemployment is also expected to decline in 2017 and 2018.