Brazil's economy heading for depression after slumping 3.8% in 2015
Comments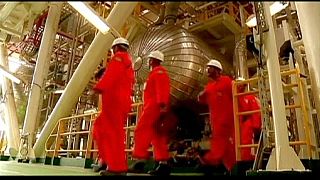 The spectre of depression hangs over Brazil after its economy contracted sharply last year.
Gross domestic product fell 3.8 percent as businesses invested less and laid off more than 1.5 million workers.
Factors included political crises, rising inflation and interest rates and dramatically lower prices of commodity exports.
It was the largest annual contraction since 1990, when Brazil was struggling with hyperinflation and a debt default.
The outlook is almost as grim with the central bank forecasting a 3.45 percent contraction for this year.
Brazil is "replicating the lost decade of the '80s in just two years," Goldman Sachs economist Alberto Ramos said in a research report. He added that the economy was close to an outright depression given that its contraction began nearly two years ago.
Brazil's government said the poor data had been expected and added that it was focused on boosting the economy this year. "We want 2016 to be a year of recovery for jobs, employment, income, with economic growth," Labour Minister Miguel Rossetto said.
The numbers
Brazil's

GDP

contracted 1.4 percent in the fourth quarter from the third, which was its fourth straight quarterly decline. It was down 5.9 percent from the fourth quarter of 2014.
Agriculture was the only bright spot, with a fourth-quarter growth rate of 2.9 percent versus the third quarter.
Brazil's industry and services sector fell 1.4 percent each in Q4.
Household consumption declined for a fourth straight quarter, with a drop of 1.3 percent.
Investments plunged 4.9 percent.
Government consumption fell 2.9 percent – the steepest quarterly decline since the end of 2008.