Asylum-seeker reception centre petrol-bombed in Finland
Comments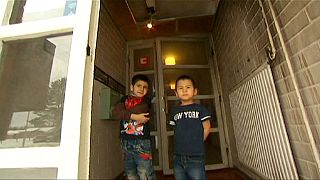 Police are investigating after three petrol bombs were thrown at the entrance of an asylum-seeker reception centre in central Finland.
Around 80 people were inside the building at the time, half of them children. They all escaped injury, but the building, in Petäjävesi, suffered smoke damage.
A man has reportedly been arrested.
"This is once a again a terrible incident. It is also very sad. I condemn this kind of behaviour and I hope that everybody else will do the same," said Pekka Annala, the centre's executive manager.
"These kind of attacks are beyond comprehension. To attack a place where families with children are staying. What have these people done? Nothing. This kind of behaviour must stop."
Thirty-two-thousand asylum seekers arrived in Finland last year.
Prime Minister Juha Sipilä had proposed opening up his second home to refugee families. But that offer has since been withdrawn, after what's described as a "security reevaluation."