Spanish jobless total sees seasonal rise
Comments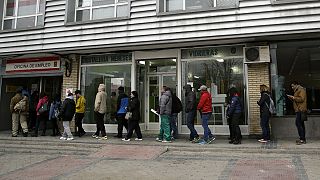 The end of a lot of seasonal jobs over Christmas meant the number of people registered as unemployed in Spain rose by 1.4 percent in January from a month earlier. That was an increase of 57,247.
The Labour Ministry figures show that the majority of those newly jobless had worked in the services industry.
The total of people registered as out of work and looking for employment rose to 4.15 million.
And significantly the January increase was much lower than in previous years. In the last eight years the average January rise was 136,000.
A separate quarterly survey last week showed that Spain's unemployment rate fell to 20.9 percent in the October to December period. That was the lowest level since mid-2011.
At its worst the jobless rate was almost 27 percent of the workforce.