Migrant influx will 'impoverish European nations,' Le Pen tells far-right convention
Comments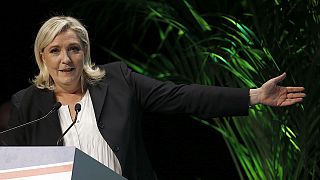 The leader of the French National Front, Marine Le Pen, has headlined a convention of European far-right parties in Milan.
It comes just weeks after her party suffered a defeat in regional elections.
Le Pen told the one thousand-strong audience that the influx of migrants would "impoverish European nations and kill their civility forever."
She was joined by Matteo Salvini, the leader of Italy's Northern League, shares the Front's anti-immigrant and Eurosceptic line.
The rally, which concludes on Friday, is being billed by organisers as the first congress of the Europe of Nations and Freedom group – a political alliance within the European Parliament, formed in June 2015.