German businesses concerned by global economic weakness
Comments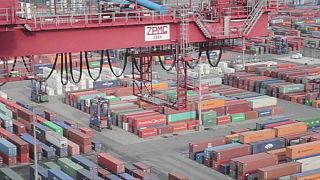 German business morale fell in January to its lowest level since February 2015.
The Ifo economic institute says its business climate index dipped. That is based on a monthly survey of some 7,000 firms around Europe's largest economy.
Manufacturers reported they are particularly concerned that Germany will be hit by falling demand in emerging markets. An index on morale in the manufacturing sector, the backbone of Germany's export industry, fell to a 12-month low.
The bleak Ifo outlook came after a separate survey last week showed the mood among German analysts and investors had also deteriorated this month, as the slowdown in China and other emerging markets overshadows the economic outlook.
The German government expects the economy to grow by 1.8 percent this year, although magazine Der Spiegel reported on Friday that Berlin has slightly reduced this year's expected growth rate by 0.1 percentage points to 1.7 percent.
One bright spot in the Ifo survey was resilience in domestic consumption, with retailers' expectations rising.