The who, what, why, where and when of Kim Dotcom
Comments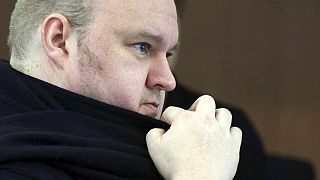 Internet entrepreneur Kim Dotcom has lost his fight against extradition to the United States.
Lawyers for the 39-year-old say he plans to appeal against the decision by a court in New Zealand allowing the extradition procedure to get underway.
New Zealand's Justice Minister will have the final say.
Kim Dotcom Loses Extradition Case, Plans Appeal https://t.co/A0dR5TSDOJpic.twitter.com/N2hEg8YRgS

—

THR

International (@THRGlobal) December 23, 2015
Megaupload founder Kim Dotcom can be extradited to the US to face copyright charges https://t.co/Xssh1gfGFlpic.twitter.com/GpFzt2yozx

— The Verge (@verge) December 23, 2015
The charges
The German national, who lives in Auckland, faces charges ranging from copyright infringement and racketeering to money laundering.
The US authorities claim the German national cost film studios and record companies more than 400 million euros.
Dotcom says, as an internet service provider, he is not responsible for copyright infringement.
Three other men, who co-founded the site with Dotcom and face similar charges, have also been ruled as eligible for extradition.
Luxury mansion raided
Kim Dotcom threatens to sue Twitter, others over patent – http://t.co/BsNj0JzXhVpic.twitter.com/UoaboDn5rF

— 15min BreakingNews (@ViralBanter) May 23, 2013
The ruling comes almost four years after police raided Kim Dotcom's luxury mansion in 2012.
Millions of euros in cash and property were seized, including a fleet of luxury cars, computers and art work.
Dotcom has maintained a high profile while fighting the case. He has set up new companies as well as his own political party.
Implications for copyright industries
#Didyouknow that the original US #copyright laws only protected works for 14 years? https://t.co/6SLpzNuYg6pic.twitter.com/rThbPQxoC4

— CB.Graphics (@cbgraphicsatl) December 13, 2015
The case is being watched closely by the media industry, as well as by developers in file-sharing businesses.
They are eager to see how far Washington will go to protect US copyright holders.
There is growing concern over the increasingly global threat posed by the Internet to the multi-billion dollar US entertainment industry.
Legal experts say being able to extradite those who have potentially breached copyright would avoid the risk of file sharing websites being based in foreign safe havens.
Megaupload
Corrected: New Zealand judge rules Megaupload's Kim Dotcom eligible for extradition to face charges in US https://t.co/HO6q4Xf2tN

— Breaking News (@BreakingNews) December 23, 2015
Dotcom – born Kim Schmitz – founded the file-sharing site Megaupload.
Millions of people downloaded films and music.
The site has since closed down.
Who is Kim Dotcom?
When life gives you lemons, make lemonade! pic.twitter.com/fIhYmw4L0t

— Kim Dotcom (@KimDotcom) December 20, 2015
39-year-old German national
Born Kim Schmitz
Lives in Auckland, New Zealand
Describes himself as an "internet freedom fighter"