Head of Chechen republic vows to revenge national beheaded by ISIL
Comments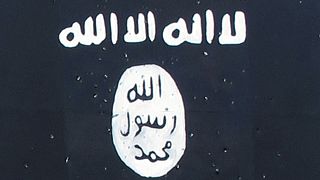 Chechnya's president has promised a one-way ticket to eternity for the killers of a Chechen murdered on video by the radical Islamic State movement (ISIL).
The video was uploaded online on Dec. 2nd.
His captors accused Magomed Khasiev, 23, of spying. He was recorded making an 'admission' before a Russian jihadist cut off his head with a knife.
Then the executioner makes death threats against President Putin and all Russians, in retaliation for Moscow's bombing campaign in Syria in support of the Assad regime.
This is the first propaganda video showing a Russian victim.
According to his videoed 'confession', Khasiev was assigned by Russia's Federal Security Service to work undercover gathering intelligence on ISIL in Iraq and Syria, but Moscow has disavowed the claim.
Head of the Chechen Republic Ramzan Kadyrov confirmed Khasiev was Russian-Chechen, adding: "Whoever killed that man won't live for long."
He has not confirmed any connection between Khasiev and ISIL.
Ramzan's father Akhmad was Muslim Chechnya's militia-leading imam who first opposed Moscow then sided with it. He was assassinated in 2004.
Kadyrov the son is also a former rebel who fought against Russian forces in Chechnya's war for independence. After years of violence and power struggles, his nomination by Russian Federation President Vladimir Putin in 2007 to his most powerful post was then endorsed by the Chechen parliament.
His background includes ample international criticism of human rights violations. He has rejected this as "a thing of the past" in Chechnya.
According to Russian media, Kadyrov is said to have proposed that Putin send Chechen ground troops into Syria, boasting they would make short work of ISIL.
According to Oliver Bullough, writing in The Guardian, Kadyrov is Putin's closest ally.