Tesco settles US shareholder lawsuit over 'accounting regularities'
Comments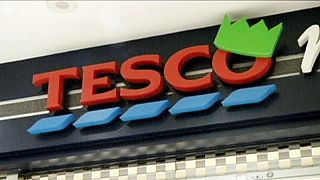 Britain's largest retailer Tesco has agreed to settle a US shareholder lawsuit claiming that accounting irregularities inflated its share price.
The $12 million (11.3 million euros) settlement still needs approval by the US District Court in Manhattan. Tesco denied wrongdoing according to court papers.
Tesco was sued last year after revealing that it had over-stated first half profit by over 350 million euros because it wrongly booked payments from suppliers.
Shares fell 15 percent the next trading day. Tesco then raised the estimated overstatement to 375 million euros.
The lawsuit claimed that Tesco and top executives misled investors into believing the company was performing well, when it was reporting profit incorrectly.
The scandal led to the departure of several top executives and investigations by regulators.
A spokeswoman for the investors called the settlement an "outstanding recovery".
News alert: we've issued an update on US litigation. You can read it here: https://t.co/TSl5VBQGUg

— Tesco News (@TescoMedia) 26 Novembre 2015