Winterkorn quits as Audi chairman as emissions probes continue
Comments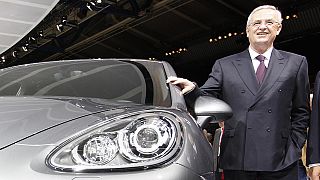 He resigned as head of Volkswagen in the wake of the diesel emissions tests scandal, then he left the family-owned Porsche – now he is quitting as chairman of Audi, which is almost entirely owned by VW.
The carmaker says Martin Winterkorn left on Wednesday. His reluctance to give up all posts related to the VW group immediately prompted criticism from analysts over poor corporate governance.
Audi models account for around 2.4 million of 11 million vehicles worldwide equipped with software capable of cheating emissions rules. Investigations are considering.
In a separate scandal, last week VW admitted it also manipulated CO2 emissions levels in 800,000 cars.