Weak demand and 'headwinds' bring another Rolls-Royce profit warning
Comments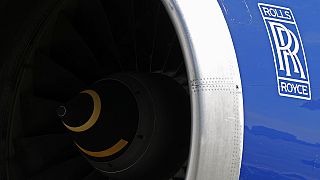 The aerospace group Rolls-Royce has issued its fourth profit warning in just over a year, saying it may cut its dividend due to weaker demand for spares and services for existing aero-engines.
Shares in the engine maker fell more than 20 percent in early trading on Thursday after it forecast that next year's profits would be more than 30 below a current estimate.
The British-based company already shocked investors with a profit warning in July.
Warning of the need for "fundamental changes", the new CEO Warren East has launched a restructuring programme to save up to 280 million euros a year, streamline senior management and improve decision-making.
The group said on Thursday it now expected profit headwinds of 650 million pounds (920 million euros) next year, up from the 300 million pound (425 million euros) drag identified in July. Before the downgrade on Thursday, the consensus forecast for 2016 underlying pretax profit stood at 1.053 billion pounds (1.5 billion euros).
Rolls-Royce shares fell the most in 15 years this morning on 2016 profit warning https://t.co/kvLIJBivbCpic.twitter.com/tQol2VXfSP

— Bloomberg TV (@BloombergTV) 12 Novembre 2015