US jobless down to 5 percent as 271,000 jobs created in October
Comments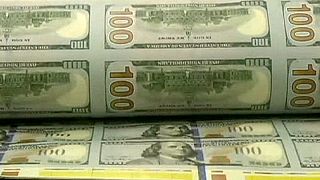 More than a quarter of a million new jobs were created in the American economy in October – a strong performance that makes an interest rate rise more likely when the Federal Reserve meets next month.
The unemployment rate dipped to 5 percent from 5.1 percent in September – close to a level often considered as full employment.
The figures released by the US Labor Department show a surge in the number of jobs created, to 271,000 in October – almost double the figure from the previous month (137,000).
Economists had been expecting an increase of around 180,000.
US Labor Secretary Thomas E. Perez said in a statement that the figures showed the nation was continuing to bounce back from the worst economic crisis in generations.
Services and health care have been particularly strong, though areas like manufacturing, mining and logging have been shedding jobs.
Some analysts still see signs of uncertainty – despite the good October figures the previous months had been poor.
The Fed appears to be keeping its options open: this week it emphasised that no decision had been made over a possible first rise in interest rates for a decade.
Good news in today's #JobsReport: 271K new jobs with gains in professional & business services, health care & more. pic.twitter.com/ZoGWWorylT

— US Labor Department (@USDOL) 6 Novembre 2015
That blowout jobs report shows the labor market is heating up https://t.co/MsPeODeT48pic.twitter.com/mfhFYkCh40

— MarketWatch (@MarketWatch) 6 Novembre 2015
With most recent jobs data, the unemployment rate is down to 5%, the lowest level since 2008 https://t.co/NbQV88RoJbpic.twitter.com/P2l8y7WhNG

— MarketWatch (@MarketWatch) 6 Novembre 2015