Airbus to increase A320 production by 20 percent
Comments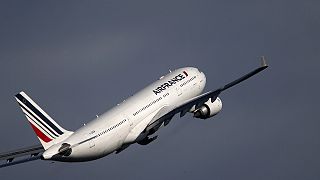 Airbus has announced better-than-expected quarterly results, driven by its main planemaking division.
The Toulouse-based group also says it's to expand production of its most popular jet by 20 percent, dismissing growing nerves about the health of the market.
By 2019 the number of A320 planes made each month is to be raised to 60 – from an anticipated 50 in 2018.
The current monthly figure is 42.
The move is likely to put pressure on Boeing to follow suit.
There's been concern about overproduction as the rivals battle it out for market share, but the European planemaker says it's confident demand for new jets will continue.