Florence Cathedral museum opens its doors to the world
Comments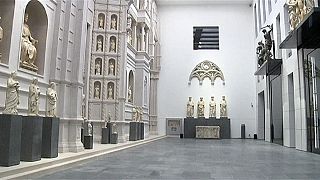 "If you haven't seen this, you haven't seen Florence," according to the website of the new Opera del Duomo museum, which has opened in the capital of Italy's Tuscany region after two years of expansion and renovation.
Also known as the Florence Cathedral museum due to its location next to the famous domed basilica, it has on display the largest concentration of Florentine monumental sculpture in the world.
Inside, visitors can see some 750 art works.
The project cost a reported 49.6 million euros to complete.
Entry was free on the first day. Hundreds queued outside from the early afternoon for a glimpse inside Florence's latest offering. And they were unlikely to be disappointed – among the famous names whose work is on display are Renaissance masters Michaelangelo and Donatello.