Deutsche Bank pays hedge fund client $6bn 'by mistake'
Comments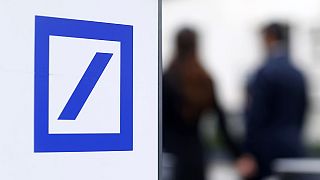 Deutsche Bank is back under the spotlight – for mistakenly sending a payment of six billion dollars to a US hedge fund client.
The money was paid back to Germany's biggest bank the next day.
But it represents more embarrassment for the bank which is already under scrutiny from regulators.
Sources say the payment was made by a junior member of Deutsche Bank's foreign-exchange sales team in June while their boss was on holiday.
A gross rather than net figure was reportedly paid, meaning the payment had "too many zeros".
The incident was reported but questions are being asked as to why the payment wasn't reviewed.