Credit Agricole to pay $787m over sanctions-busting - US authorities
Comments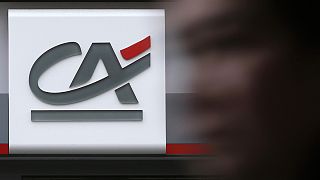 US authorities say a subsidiary of Credit Agricole has agreed to pay a multi-million dollar fine over allegations that it violated sanctions against Iran, Sudan and other countries.
The French bank's offshoot is said to have consented to pay $787 million (692 million euros) over the claims that it illegally moved money through the US financial system.
The bank has already made provisions totalling 1.6 billion euros against litigation costs.
Under such arrangements banks face tight scrutiny for a period of time and face criminal charges if they don't abide by the terms of the deal.
Credit Agricole is the latest of about a dozen international banks, mostly European, to have been stung by US penalties over sanctions-busting.