Air France meets pilots for first time since violent protest
Comments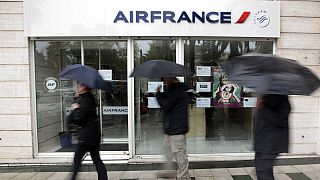 Air France management has met leaders from two pilots' unions for the first time since protests against its restructuring plan turned violent earlier this week.
One union leader said the meeting went very well; a management source said the situation had calmed down.
Monday's assault apparently by staff members against two directors sparked outrage and grabbed international headlines.
It followed the management's confirmation that its plans involve significant job losses.
Friday's talks are seen as the first step towards a resumption of negotiations.
Air France has set about imposing its plan after talks broke down with no agreement on its main demand: for pilots to work more for the same pay.