Volkswagen admits it "totally screwed up" as emissions rigging scandal spreads
Comments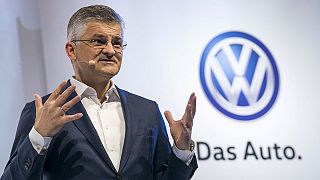 Volkswagen has admitted it 'totally screwed up' after rigging emissions tests for its diesel vehicles in the United States.
The US Environmental Protection Agency (EPA) caught the carmaker using software to disguise pollution levels.
The rigged software affects around 11 million vehicles worldwide across various brands and models, the car-maker has said.
Volkswagen shares plunged nearly 20 percent on Monday and the US Department of Justice has begun a criminal probe, according to press reports.
Michael Horn, CEO of the Volkswagen Group of America, vowed to make amends on Monday at a lavish event in New York to promote the 2016 Passat.
"Let's be clear about this. Our company was dishonest with the EPA and the California air resources board and with all of you, and, in my German words, we have totally screwed up," he told the audience.
Volkswagen CEO Martin Winterkorn had already apologised over the scandal, saying in a statement: "I personally am deeply sorry that we have broken the trust of our customers and the public."
The firm is eager to protect its reputation. The German government fears the scandal could damage the good name of the national car industry as a whole.
But the scandal has now spread to South Korea where authorities have summoned Volkswagen representatives to discuss emissions tests there amid an investigation that could be extended to all German diesel cars.
South Korea to probe VW, Audi diesel car emissions http://t.co/pOmCuEaFQ0pic.twitter.com/pCLXVaMegJ

— Reuters Business (@ReutersBiz) 22 Septembre 2015