White House calls Moscow support for Assad "counterproductive"
Comments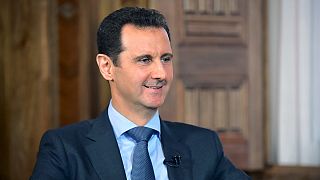 Russian support for Syria's President Bashar al Assad has been criticised by the White House.
It says Moscow's pledge of military -technical assistance is to help the Syrian government fight ISIL is highly suspect.
"What we would prefer to see form the Russian is a more constructive engagement with the 60 member coalition, that's led by the united States, that's focused on degrading and ultimately destroying ISIL. We would welcome Russia's participation in that effort. As we've said before we continue to believe that their efforts to support Assad, and continue to offer him support, are destabilising and counterproductive," said White House spokesperson Josh Earnest.
On Tuesday at least 38 people were reported killed including 14 children when Syrian insurgents shelled government positions in Aleppo.
The war between President Assad's regime and various rebel groups has so far killed at least 240,000 people and displaced millions.
The fighting has allowed ISIL and other militant groups to move in and take control of several key areas.
US concerns
Russia's recent movements near Syria's coastal city of Latakia. Pentagon claims Moscow is planning to establish a "forward air operating base".
Last week US claims Moscow sent more aircraft and two tank landing ships to Russia's naval base in the Syrian coastal city of Tartus.
A small number of naval infantry forces have reportedly been deployed.
US officials fear that increased Russian support will strengthen the Syrian government at a time when it has been losing on the battlefield and will complicate efforts to find a political solution.
Russia has denied building up its presence in Syria.