H&M blames hot weather for poor August sales
Comments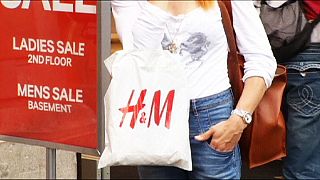 H&M is blaming the hot summer weather in key parts of Europe for its weakest monthly sales growth in more than two years.
The Swedish company, the world's second largest fashion retailer, says revenue expressed in local currencies rose by 1 percent from a year earlier.
Over the previous 10 months growth had been in double digits.
In the third quarter from June to August sales increased by 11 percent over last year.
Analysts say industry-wide clothing sales in August were particularly low in Germany, Sweden and the UK.
H&M, which does most of its business in Europe, is due to publish full third-quarter earnings next week.