[PHOTOS] When the ground literally falls away beneath you
Comments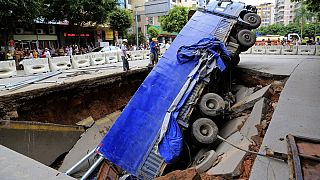 Every now and again the ground can literally disappear from beneath our feet. It can happen suddenly or over time when carbonate sedimentary rock is dissolved by chemicals or when loose surface soil is washed by rainwater into subterranean cracks and caves.
The result is called a sinkhole and the process does not discriminate between rural and urban areas; a sinkhole can appear in remote wilderness or in the middle of a motorway on any continent.
The largest holes can be more than 600 metres in both diameter and depth. Below are just a few examples captured on camera by Reuters photographers.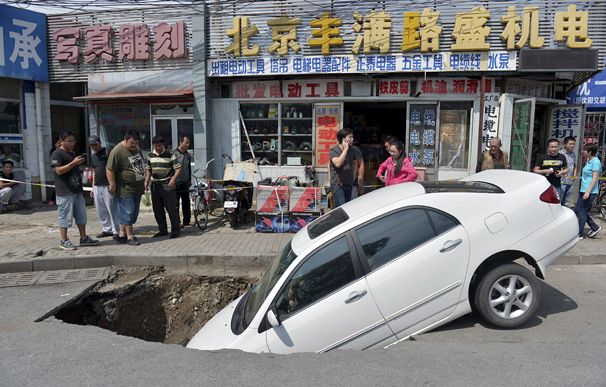 Bystanders look at a car that has partially fallen into a small sinkhole along a street in
Beijing, China
,
September 6, 2015. According to local media, no one was injured during the incident.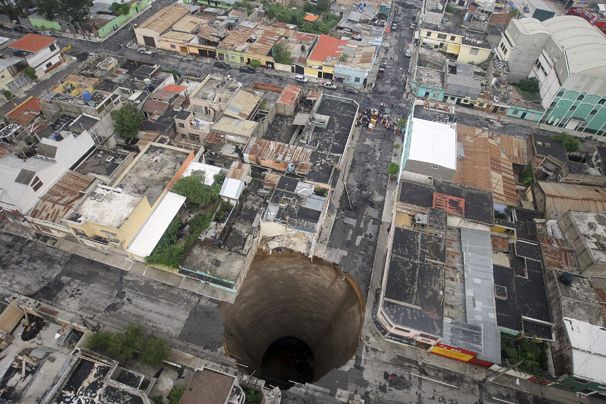 A giant sinkhole caused by the rains of Tropical Storm Agatha is seen in
Guatemala City
May 31, 2010. More than 94,000 people were evacuated as the storm buried homes under mud, swept away a highway bridge near Guatemala City and opened up sinkholes in the capital.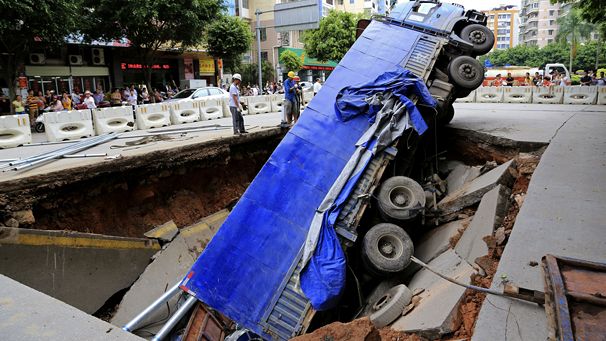 Workers stand next to a truck which is stuck in a large pit caused by a cave-in on a street in
Wuzhou, Guangxi Zhuang Autonomous Region, China
on August 14, 2014. The pit was about 40-square-metres wide although no casualty was reported.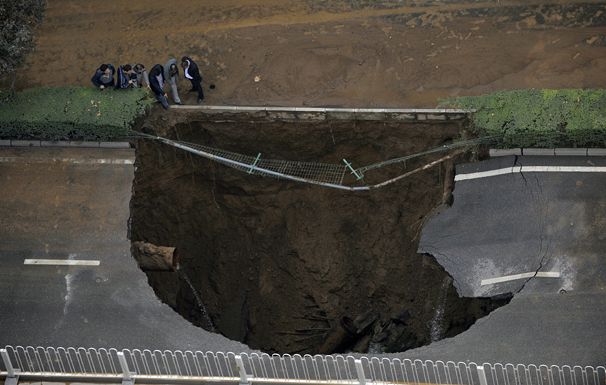 People look at a large sinkhole on a street after a water pipe broke underneath it in
Xi'an, Shaanxi province
_ on October 27, 2013. According to local media, the pipe was damaged due to aging and no casualty was reported in the incident._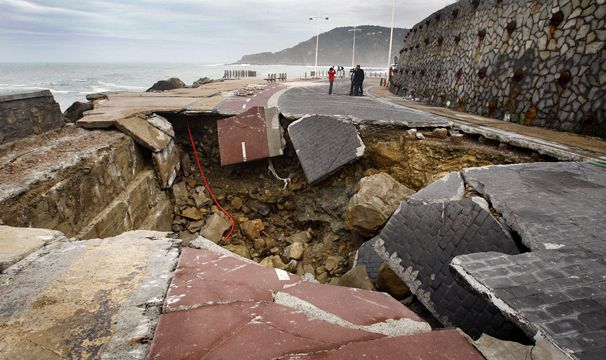 Members of a television crew stand near a hole in the
Paseo Nuevo in San Sebastian
on March 12, 2008. The hole was caused by a storm on Thursday that sunk numerous boats and caused extensive damage in the Biscay area.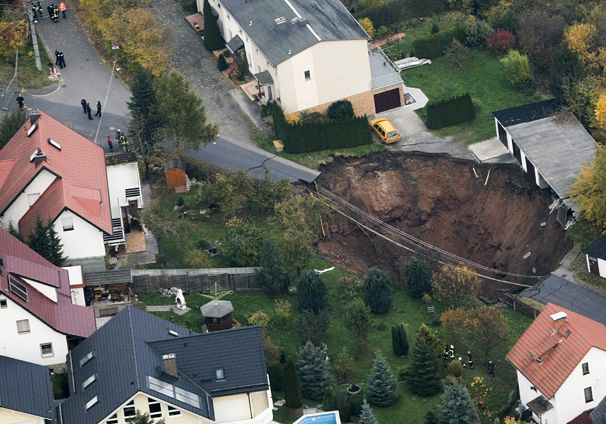 A general view of a large crater that appeared in the early hours in the
central German town of Schmalkalden
on November 1, 2010. A huge crater measuring 30 by 40 metres has opened up in the middle of a residential estate, according to local police.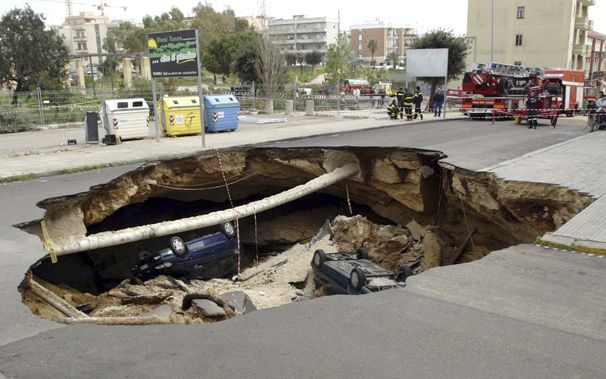 Cars lie in a sinkhole, caused when a road collapsed into an underground cave system, in the
southern Italian town of Gallipoli
on March 30, 2007. There were no injuries in the overnight incident, according to local police.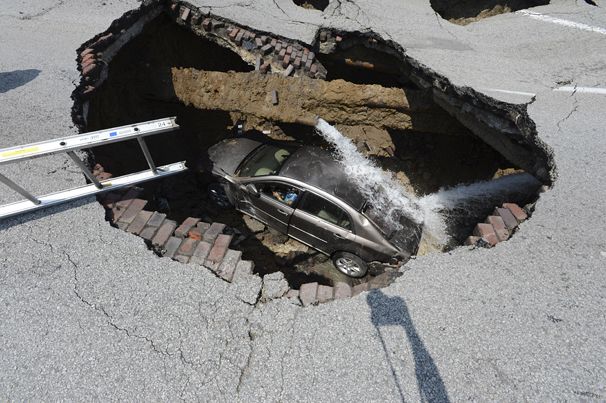 Pamela Knox waits for rescue after a massive sinkhole opened up underneath her car in
Toledo, Ohio,

USA
on July 3, 2013. Toledo firefighters later rescued Knox without major injuries. Fire officials told a local TV station that a water main break caused the large hole.