Apple iPhone 6s event eagerly awaited
Comments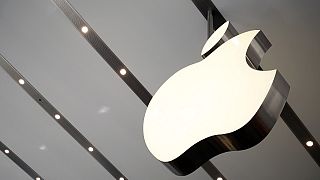 There has been lots of excitement in the run-up to Apple's biggest event of the year on Wednesday, where it's expected to unveil new versions of the iPhone – the iPhone 6s – a revamped Apple TV, and possibly a new iPad.
The presentation in San Francisco is being broadcast live around the world. Anyone can watch it – IF they have an Apple device.
It follows a period when sales of Apple tablets have been shrinking – albeit from a very high peak. Apple's been described as a victim of its own success.
Commentators point out that the company is expected to be showcasing updated versions of existing devices rather than any brand new product.