Nissan increases investment in Sunderland for new Juke
Comments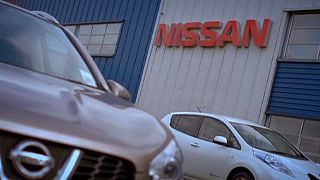 Nissan is to make a new investment of 136 million euros at Britain's biggest car plant in Sunderland.
The factory's 6,700-strong workforce has also been given production of the next-generation Juke crossover car, and the investment is to help gear up for this.
Since 1986 Nissan has poured 4.75 billion euros into the factory on Wearside, supporting 34,000 jobs through the entire supply chain in the north-east.
Nissan says the news assures the factory's future beyond 2020. Nissan's European design team in Paddington, London, and European Engineering Headquarters in Cranfield, Bedfordshire, will develop the new Juke.