Rosneft shares fall on lower profits
Comments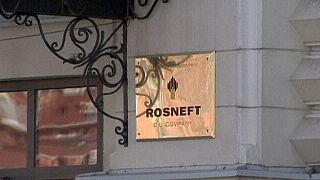 Top Russian oli producer Rosneft says profits fell by 22% in Q2 thanks to continued weakness in oil prices, which have almost halved in the reporting period.
Rosneft is the world's number one producer, pumping 5.15 million barrels a day, but production fell by 1%. Britain's BP owns a near-20% share.
The company has been able to reduce its debt, and even managed to raise its pre-tax earnings, but once interest, taxes, depreciation and amortisation are factored in , these fell by nine percent from April to June.
Shares fell on the Moscow stock exchange on the news.