French unemployment falls - slightly
Comments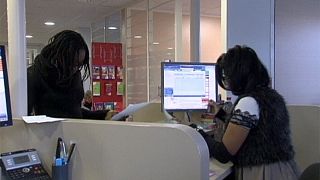 The latest monthly figures from France's Ministry of Labour show unemployment went down slightly in July but over three and half million people are still without a job.
It's the first drop in the figures since January.
In June unemployment reached its highest level ever, however analysts expect the situation to keep on improving slowly since economic growth is forecast to accelerate.
France posted its fastest growth rate in two years in the first three months of 2015, with the economy expanding by 0.6 percent.
Many economists believe the country's economy needs to grow at a rate of at least 1.5 percent to create enough jobs to significantly reduce unemployment.