Italian police carry out anti-jihadi sweep in Pisa
Comments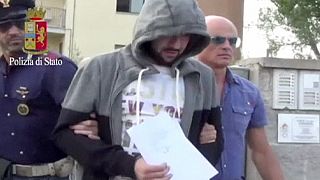 Italian police are said to have carried out an anti-Islamist sweep in the central city of Pisa following the arrest of a Moroccan suspect.
Jalal El Hanoui, was detained in a dawn raid after allegedly promoting Islamic militancy .
Italy has recently stepped up surveillance individuals suspected of supporting militants in Syria and Iraq after some of its citizens are thought to have travelled to the region to fight.
Last week Italian police arrested two people in Rome suspected of plotting attacks in Italy and North Africa. Five others were held in Italy and Albania who were allegedly planning to join hardline group ISIL.