Malala Yousafzai suspects acquitted not convicted as first reported
Comments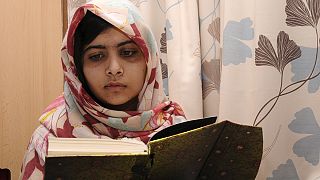 It has emerged that eight out of ten men reportedly jailed over the shooting of Pakistani schoolgirl Malala Yousafzai were actually acquitted.
The only reason for their release was lack of proof against them
In April officials said all ten had been found guilty and sentenced to 25 years in jail.
Now a senior police official has said only two men were convicted in the trial, which was held behind closed doors.
The official, Salim Khan, said the eight men were freed. "The only reason for their release was lack of proof against them," he said.
The shooting by the Pakistani Taliban of the young campaigner for girls' education in 2012 made international headlines. Malala was shot in the head as she travelled home from school in Swat, northwest of the capital Islamabad. Two other girls were wounded. The militant group, having tried and failed to silence Malala's opposition to it stance, called her an enemy of Islam.
The teenager was flown to Britain for treatment. Once recovered, she spread her message worldwide and jointly won the Nobel Peace Prize.
Confusion surrounds the nature of the acquittals of the eight accused of involvement in the assassination attempt.
Two prosecutors and a security official are quoted as saying that all ten were punished initially but the evidence against eight was later considered to be insufficient.
A prosecutor, Naeem Khan, said all the men had confessed to the court that they helped plan the attack, but only two were convicted. He said he filed an appeal on May 18 but the men had already been freed at the end of April.
However the men's whereabouts is not known and some reports suggest it is uncertain whether they have been freed or remain in custody. The trial was held in secret in an anti-terrorism court inside a prison after militant threats.
The case raises more questions about the transparency of Pakistan's justice system, which has long been criticised for failing to investigate terrorists and bring them to justice. Proceedings are often held behind closed doors because judges, lawyers and witnesses fear retribution from militants.