Delayed return of thee ISS crew members due to Progress burn-up
Comments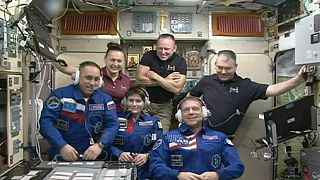 The return of three crew members of the International Space Station has been delayed.
It's due to the non-arrival of the Russian apace agency's Progress 59 freighter which last week burned up in the atmosphere in an uncontrolled reentry.
The three including Samantha Cristoforetti wont be coming back now until June 11.
The Progress incident has put further launches to the Station on hold pending the results of an investigation into the failure.
All six astronauts living and working on the orbital complex have enough supplies to last for many weeks regardless of the loss, so their wellbeing is unaffected by the change of schedule.