Data recorder is key to ending Flight 9525 speculation
Comments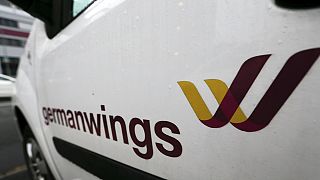 Speculation continues to surround Andreas Lubitz, the co-pilot believed to have deliberately crashed Germanwings flight 9525, particularly about his mental health at the time the Airbus A-320 flew into a mountain.
When questioned by AFP, French and German investigators declined to confirm or deny reports suggesting Andreas Lubitz had been treated by neurologists and psychiatrists.
Some of the speculation is based on apparently leaked information.
Germanwings pilot Frank Woiton is from the same German hometown of Mountabaur as Lubitz.
"I flew with that colleague three or four weeks ago," he said, referring to Lubitz. "I had quite a normal notion of him. He even had future plans. He said that he is happy to fly for Lufthansa that he wants to fly long distance. He wants to become A380-pilot."
Meanwhile, Evan Cullen, president of the Irish Airline Pilots Association said he was not happy with media coverage of the crash.
"We still don't know exactly what happened," he told broadcaster Marian Finucane during an interview on RTE Radio One. "We have no technical report and we certainly don't have a report from qualified accident investigators according to the international rules."
When Finucane said it seemed "a little unfair" that Lubitz had been "found guilty more or less overnight," Cullen explained: "Where I have the difficulty is that a country such as France, which signed up to the international conventions on accident investigation and doing it properly and scientifically, has allowed a magistrate jump to this conclusion without any technical report, without any sign-off from a technical expert. They have done all of this in the absence of the flight data recorder."
"I'm flying airplanes 26 years," Cullen said. "I never ever recall an accident such as this where a determination has been made by an authority in 48 hours in the absence of the flight data recorder. It is an extraordinary thing that's happened."
A chief French investigator said on Saturday it was too early to rule out other explanations for the crash.
"There is obviously a scenario that is well known to the media and which we are focusing on," French investigator General Jean-Pierre Michel told French media.
"But we have no right today to rule out other hypotheses, including the mechanical hypotheses, as long as we haven't proved that the plane had no (mechanical) problem," he added, pointing out that a second black box containing the flight data recorder had not been found yet.