Skier seriously injured after being hit by plane at French resort
Comments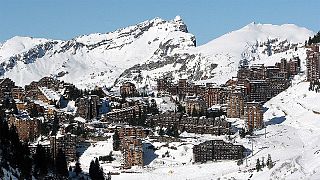 A skier suffered a serious injury to her hand after being hit by a small plane in the French Alps.
The woman, 55, was struck at Avoriaz near France's border with Switzerland as the tourism craft made an emergency landing.
It had to land in the resort after being damaged during take-off.
A source from the fire service told AFP news agency: "We came close to a disaster. The plane passed under the cable of a ski-lift, it avoided some fir trees then a group of children before arriving on a blue piste, popular with skiers including the victim."
The victim came in contact with an "element" of the plane, which had two people onboard.
The woman, who nearly lost her hand in the accident, was taken by helicopter to one of the region's hospitals.