Dictating fashion? The strange and unique styles of world leaders
Comments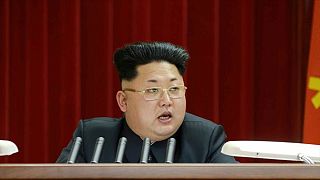 To mark the fresh ridicule being aimed at North Korea's Kim Jong-un for his new haircut, we look at other world leaders with unique style.
One of the first on the list was Libya's former leader Muammar Gaddafi, one of several dictators to make the cut.
Latin America and Africa feature prominently, although, for the latter, some of the unique style can be put down to ceremonial dress.
Kim's new haircut, or rather variation on his traditional shaved sides look, was snapped by North Korea's Korean Central News Agency. It revealed his hair now "sculpted into a high, wedge-shaped pompadour that sits atop his head like a hat", as one commentator put it.
Britain's Queen Elizabeth II, Angela Merkel and Bolivia's Evo Morales are among those, it could be argued, whose dressing style helps them look authoritative. John T Molloy's 1970s book Dress for Success popularised the concept of power dressing.
Gallery: the world's style leaders?