Bailout or loan? Greece set to ask eurozone for funds to cover next six months
Comments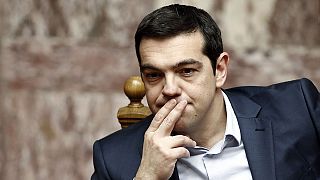 Greece will today ask the eurozone to extend what it is calling a 'loan agreement' and European officials are calling a 'bailout'.
Negotiations between the Greek government and the eurogroup have continued since Monday when Athens rejected the prospect of more bailout funds and the accompanying austerity measures.
Greek Finance Minister Yanis Varoufakis was optimistic a possible solution had been found:
"I think that if we continue in this fashion, tomorrow, at the euro working group there will be a good conclusion on a technical level – an analysed text will have been agreed upon on and on Friday through teleconferencing, typically Greece's position will be approved."
With the bailout due to expire at the end of this month eurozone finance ministers earlier this week had given Greece an ultimatum to accept conditional funding or suffer the consequences.
Knowing it is burning through its cash reserves, Athens has few options but is looking for a compromise with the eurozone which will be acceptable to Greek voters.
"Greece could run out of money"http://www.forbes.com/sites/francescoppola/2015/01/31/so-whose-problem-is-greek-debt-anyway/ by the end of March without fresh funds. One expert said Athens had enough to repay a 1.5 billion euro installment to the International Monetary Fund (IMF) next month but would struggle to pay public sector salaries and pensions in April.