Offending radicals in Denmark "just another day at the office"
Comments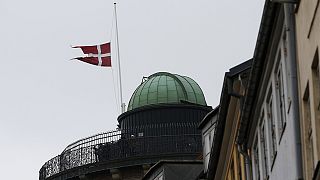 Denmark this weekend was dragged back onto a deadly stage, showing it shares a menace faced by many countries in Europe, one which involves extremists seeking to impose their values and clashing with the adoptive nation's values – with fatal results. Copenhagen and Paris are just the latest examples.
This conflict has been brewing for some time in Denmark, with smouldering threats linked to controversial publications in one of the most widely-read Danish-language newspapers, Jyllands-Posten, in September 2005.
Kurt Westergaard, propounding freedom of expression, drew a series of caricatures of the Prophet Mohammed. He never imagined such a storm would follow.
Westergaard said: "I am only a simple cartoonist, and the day I made this cartoon was just another day at the office. This cartoon was only one among thousands I have made throughout almost 30 years."
Westergaard's home was attacked and the 79-year-old has lived under permanent police guard ever since.
Outraged over suggestions of any violence in their religion, early in 2006 Islamic extremists attacked the Danish and Norwegian embassies in Damascus and the consulate in Beirut, while religious riots saw scores of violent protesters killed as host nations' security forces fought to protect other diplomatic missions in Afghanistan, Libya and Nigeria.
Newspapers across Europe re-published some of the Mohammed cartoons in solidarity with the Danish stance on expression, not only Charlie Hebdo in France but also others in Italy, Germany, Spain and elsewhere.
The hatred went underground, appearing to quieten down, until this year on January 7 the unrepentant French satirical magazine Charlie Hebdo was attacked by two gunmen, resulting in 12 people including core cartoonists and contributors being killed in Paris. Five more people were killed in related attacks.
The French and the Danes have not been forgiven for offending radicals living in their midst.