Global extravaganzas of fireworks and music & light shows ring in 2015
Comments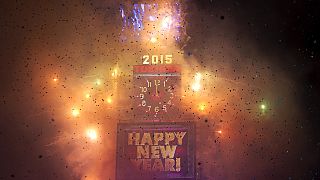 From New York to Sydney, 2015 has been welcomed with extravaganzas of fireworks and music and light shows.
Cities appeared to be competing to put on the most memorable display, and in key spots like the Big Apple the shows were nothing short of spectacular.
Tens of thousands turned out as Big Ben chimed in 2015 in central London. The UK may have been an hour later than most of the rest of Europe, but the fireworks centred on the London Eye did not disappoint.
Paris added its own touch, lighting up the Champs Elyseés and the Arc de Triomphe, reflecting the Parisian "art of living" and the environment, in a nod to the international climate change summit to be hosted by France in December this year.
Amsterdam joined in as one of the world's cities to send a virtual postcard on New Years' Eve, using its iconic canals to best effect.
Tokyo's celebrations were perhaps more traditional with the ringing of Buddhist temple bells. They are rung exactly 108 times, starting at midnight. This longstanding tradition is vital to the overall celebration and the chimes are meant to ward off the 108 earthly desires.
And in Sydney, the main event was the lighting of more than seven tonnes of fireworks in an around Sydney Harbour and the city's iconic Opera House.
Hello, 01/01/2015 !
---
11:00 UTC – Auckland, New Zealand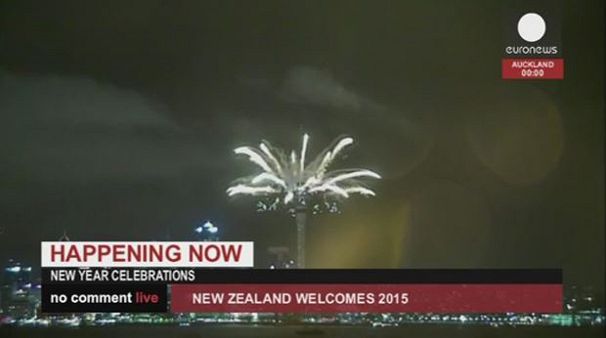 ---
13:00 UTC – Sydney, Australia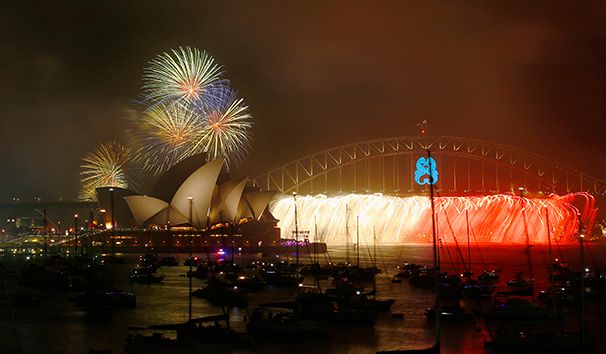 ---
15:00 UTC – Tokyo, Japan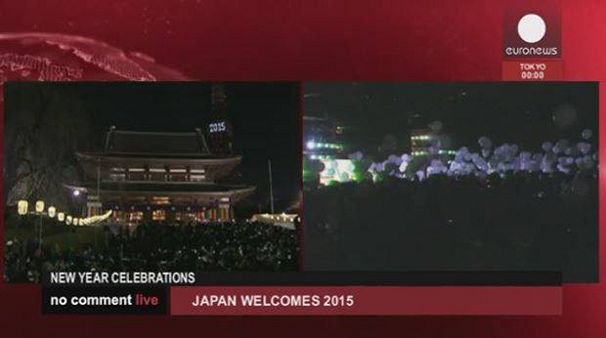 ---
16:00 UTC – Hong Kong, China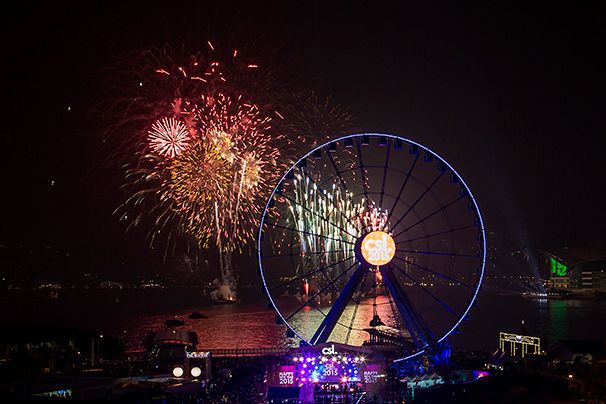 ---
21:00 UTC – Moscow, Russia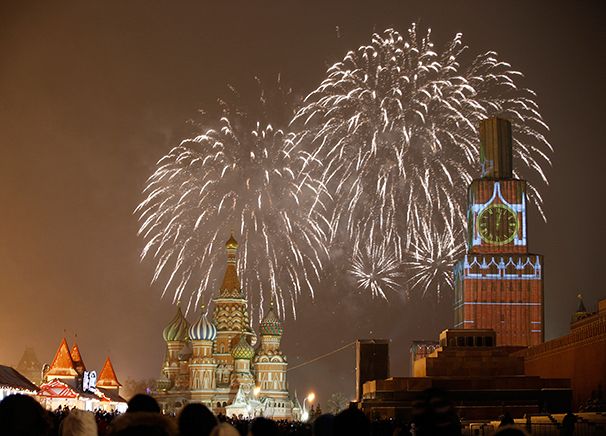 ---
22:00 UTC – Athens, Greece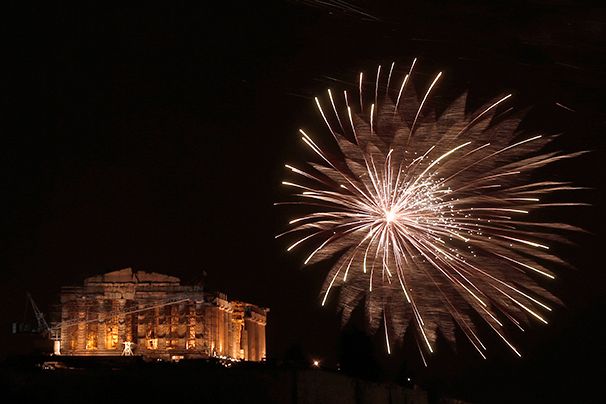 ---
23:00 UTC – Paris, France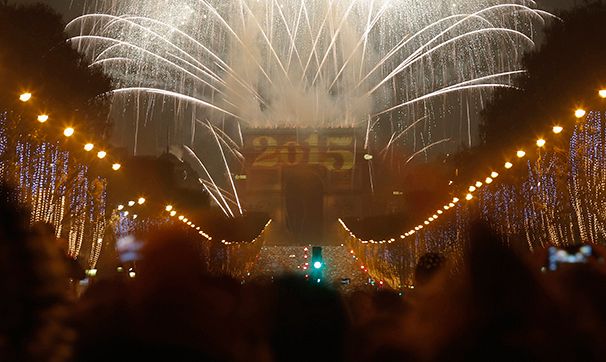 ---
00:00 UTC – London, United Kingdom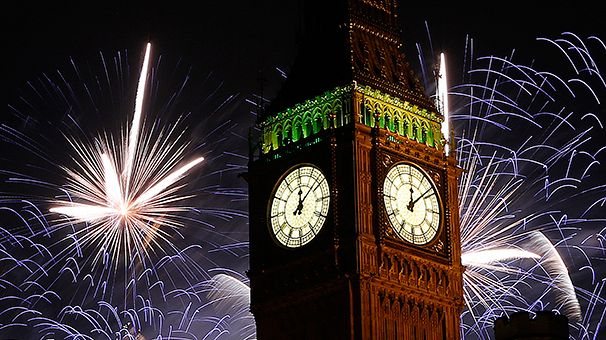 ---
02:00 UTC – Río de Janeiro, Brazil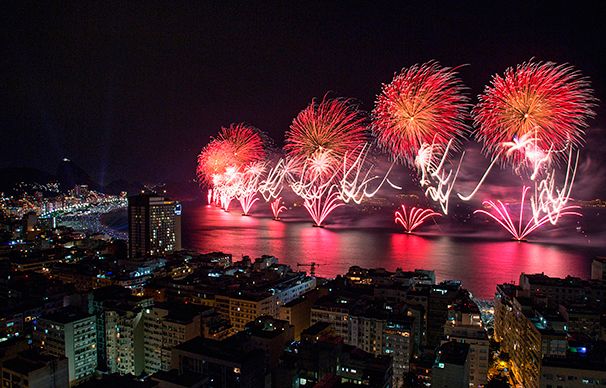 ---
05:00 UTC – New York, USA