Mixed reaction to historic thaw in US-Cuba relations
Comments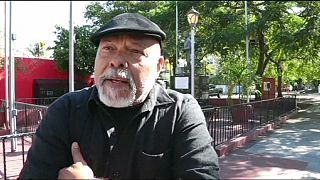 Cuban President Raul Castro is expected to address parliament in Havana on Saturday. This follows the support shown by assembly members this week to back the restoration of diplomatic relations with the United States after over 50 years of hostilities.
Ties between the two countries have been frozen due to a policy of isolation by Washington.
However, protests have been called this weekend by exiled Cubans eager to express their anger at the decision by President Barack Obama.
In Miami the reaction by the city's large Cuban population has been mixed.
"There are people that have deep, deep, deep scars, mentally, physically, from the last 50, 60 years of the failure of Cuban government," explained Peter Hernandez, the son of Cuban immigrants.
"Perhaps it's a new day. It's a new beginning for something that could go either way, very sweet or very sour. We will experience both and let's hope for the best," said Cuban native Andres Garcia.
As part of the changes Washington will now look to set up an embassy in Cuba, increase the number of US visitors to the country and increase the caps on how much money Cubans can send to family members.