Heavy rains and strong winds leave homes without power in California
Comments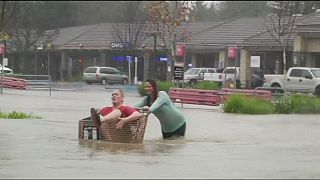 In California, tens of thousands of homes lost power after one of the biggest storms in the last few years swept across the state.
Heavy rains and high winds hit the area disrupting flights and public transport.
Forecasters are now warning of mudslides especially in areas affected by this year's wildfires.