Brazilian serial killer claims deaths of more than 40 people
Comments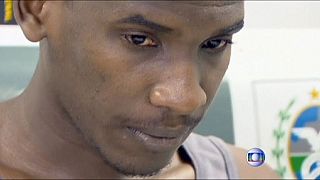 A Brazilian man arrested by police claims to have killed 42 people over the last decade in Rio de Janeiro.
Sailson Jose das Gracas was detained on Wednesday after stabbing a woman to death. He then confessed to killing another 37 women, three men and a two-year-old girl.
Experts said Das Gracas appears to be a psychopath who enjoys the spotlight and so what he says must be carefully checked.