Britain and US pledge to help Afghanistan after combat troops leave
Comments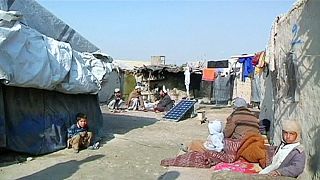 Britain and the US have renewed pledges to support Afghanistan after foreign combat troops withdraw from the country.
Both Western nations highlighted the need to stamp out corruption and there was praise for the new unity government's efforts.
British Prime Minister David Cameron said businesses would only invest if Afghanistan could build strong, accountable institutions.
At a conference in London, which was not about generating aid, the Afghan president was grateful for the help offered in continuing the fight against the Taliban.
"This transition from combat to non-combat is welcome, the assurance that training, advice and assist will continue is a vote of confidence and again thank you for your financial commitments to both your security and ours," President Ashraf Ghani said.
Ghani signed a bilateral security agreement with the US after taking office, something his predecessor Hamid Karzai had refused to do.
A reduced American force several thousand strong is due to remain in Afghanistan early next year as part of a NATO-led training and adviser mission.