Twitter suspension of accounts with Foley pictures sparks debate
Comments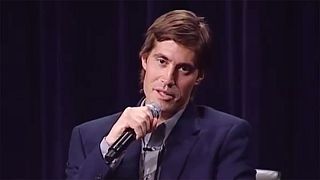 Twitter says it is suspending accounts of those that post disturbing photos from the video showing the beheading of American journalist James Foley.
Writing on his Twitter page, CEO Dick Costolo said: "We have been and are actively suspending accounts as we discover them related to this graphic imagery."
But the online social networking service said it would not suspend the account of The New York Post, which has resisted pressure to remove a captured image of the video and has a picture of Foley on his knees before his execution.
Buzz Feed's national editor Steve Serwer tweeted: "Pretty sure Isis could not be happier with the New York Post's front page."
Twitter's stance started a heated online debate with some calling for a media blackout to prevent fuelling publicity for ISIS propaganda with #ISISmediaBlackout. Its Twitter page said: "When terrorists or war criminals deliberately advertise their crimes, don't help them. When social media shares gruesome photos widely to report the events, journalists and observers are doing their PR for them."
Many agreed, such as CBS anchorman Steve Scott, who said he supported press freedoms and full disclosure but, he added: "No one should be posting the beheading of James Foley."
Others chipped in with jibes of hypocrisy such as when the micro blogging site did nothing to account holders when they showed the body of unarmed black teenager Michael Brown, who was shot in Ferguson, Missouri, lying in the street.
The video of Foley's murder shows a masked ISIS fighter speaking in English with a London accent. Brandishing a knife in his hand, he says the journalist's execution is in retaliation for the air strikes in Iraq ordered by US President Barack Obama.
Foley, on his knees and clearly under duress, says: "I call on my friends, family and loved ones to rise up against my real killers, the US government – for what will happen to me is only a result of their complacency and criminality."
Britain's Scotland Yard has warned the public that sharing extremist videos could be a criminal offence under anti-terrorism legislation.