Can web users succeed where authorities have failed over missing plane?
Comments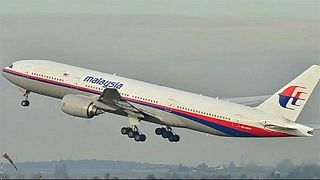 Nearly a week on and authorities are still seemingly no closer to finding Malaysian Airlines Flight MH370.
Amid the scramble to find the missing jet there have been conflicting reports about its final hours before disappearing off the radar.
Now a web initiative is looking to succeed where the Malaysian government has so far failed.
A satellite company has set up a crowdsourcing campaign to help. Crowdsourcing is the practice of soliciting help from a large group of people.
DigitalGlobe is asking internet users to view its Tomnod platform and scan and tag images of more than 1,200 square miles of ocean.
Shortly after the plane went missing the digital mapping firm repositioned two of its five satellites over the Gulf of Thailand region, where the aircraft was last seen.
It has provoked a massive online response, with users viewing the firm's maps six million times.
The company says more than two million people have tagged some 645,000 features so far, making this the largest Tomnod campaign ever. It was also involved in response to Typhoon Haiyan, which hit the Philippines last November.
The 'virtual search party' are told to tag any hints of plane wreckage or anything suspicious.