Afghanistan opium harvest hits record levels
Comments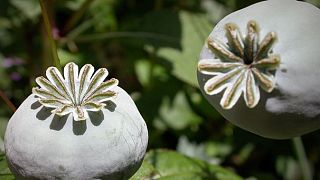 Record levels of opium have reportedly been harvested in Aghanistan sparking fears the country's black economy will be resurrected.
The United Nations says poppy cultivation was 36% up on last year and comes after a decade of efforts to wean farmers off the crop, fight corruption and cut links between drugs and the Taliban insurgency.
The biggest rises were in Helmand province, where British troops are preparing to withdraw.
Profits from the harvest are expected to hit $1 billion (€746m), or 4 per cent of gross domestic product (GDP). Some of those profits could be funnelled off by the Taliban to fuel their insurgency.
Visit our special dossier about drugs in Europe


"The short-term prognosis is not positive," said Jean-Luc Lemahieu, head of the UN Office on Drugs and Crime (UNODC) in Afghanistan. "The illicit economy is establishing itself, and seems to be taking over in importance from the licit economy."
The increase in the crop was caused by various factors including greater insecurity as foreign troops pull back in preparation for withdrawing next year, a high opium price last year and a growing lack of Afghan political will – there is a presidential election in April – to tackle the problem.
The British Foreign Office said the report was a "stark reminder" of the challenges facing Afghanistan in tackling the drugs trade.
Last month, UNODC chief Yuri Fedotov told Reuters the drug problem in Afghanistan was threatening to overwhelm the state.
"We have a serious risk that without international support, without more meaningful assistance, this country may continue to evolve into a full-fledged narco-state," he said.
A farmer in the southern province of Helmand, where almost half of Afghanistan's opium is grown and where British and U.S. forces have faced some of the fiercest fighting of the 12-year war, said he had no choice but to grow opium.
"We are lost," said the farmer, Mullah Baran, who supports a family of twenty. "I do not know what is legal and what is illegal in Afghanistan. If I grow poppy, that is illegal, but if I pay a bribe, that is legal."
Another farmer in Helmand said he had grown wheat last year on the encouragement of the provincial government but did not make enough to feed his family of 12, so switched back to poppy.