The European Commission has announced proposals for new regulations to tackle the controversial issue of so-called legal highs, psychoactive substances that imitate the effects of illicit drugs and which are not subject to state controls. Last year in Europe 73 new drugs were identified, up from 49 in 2011. Some countries have brought in wide-ranging bans, others are more relaxed. Right On visited Latvia, where authorities have already banned some of these substances, but where it's still possible to buy legal highs in more than 100 outlets. The police carry out regular controls, but are powerless to do anything about drugs that are not on the government's list of banned substances. Reporter Seamus Kearney discussed the issues with some of the key players in the capital Riga.
The Doctor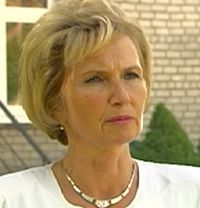 Dr. Astrida Stirna
Addiction medicine specialist, Latvian Ministry of Health
"There are similar problems in Latvia as there are in the rest of the Europe, where the use of narcotic substances is increasing, especially in terms of legal narcotic substances. They are legal, but at the same time everything is being done in order to change the laws and make these substances illegal as well.