Men in China to face fines for not peeing straight
Comments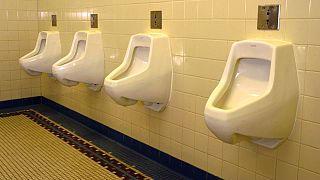 Men in the Chinese city of Shenzhen will soon be penalised if they miss the target when using public urinals.
To much derision on Chinese social networking sites such as Weibo, local authorities have announced that from September "unbecoming use of public toilets will be punished by a fine of 100 Yuan (around 12 euros)".
Officials have not specified how much urine will have to pass outside of the porcelain before a fine is incurred, nor how the ruling is to be enforced.
One Weibo user posted that "Many new jobs will be created in the public service. There will be an attendant standing behind every man who relieves himself, to make sure he aims properly."
"It's better to not have any rule at all than a rule that cannot be applied," commented another.