Wind power blows Siemens off course
Comments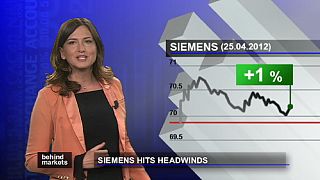 Siemens has slashed its full-year earnings target because of headwinds at its wind farm division.
The German industrial conglomerate's quarterly net income dropped by 64 percent after it had to take substantial charges, one of them related to delays in wind power projects.
In addition new orders fell more than expected.
Click on the link above to watch our Behind Markets report