Facebook weaker before share sale
Comments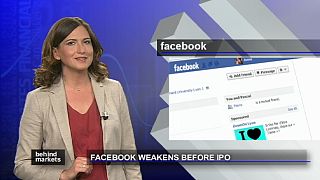 Less than a month before Facebook's initial public offering of shares on the Nasdaq, its quarterly results disappointed investors on Tuesday.
Revenue was down from the previous quarter and net income slipped 12 percent year on year.
To find out why click on the link above for our Behind Markets report.