Tesco moves to get its mojo back
Comments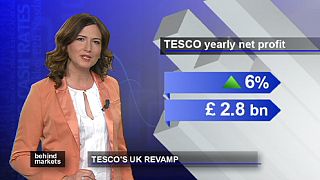 One billion pounds is the amount British retailer Tesco wants to invest on winning back its UK customers.
It is losing ground to its main competitors and in response plans to revamp stores, lower prices and hire more staff to improve customer service.
Click on the link above to watch our Behind Markets report.