Carrefour's hyper struggle continues
Comments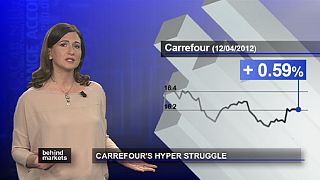 Europe's biggest retailer – Carrefour – which is struggling to win back investor confidence, did manage to stabilise sales in the first quarter.
But it seems that was based mostly on rising sales in Latin America, and the company's incoming CEO has a big job ahead of him to turn the company around.
Click on the link above for our Behind Markets report.