Anger replaces hope after UN climate conference in Copenhagen
Comments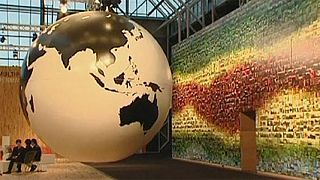 Protesters who had staged an all-night vigil outside the Copenhagen climate conference venue were in an angry mood over the compromise accord.
Predictably, the delegations emerging from the all-night talks that fashioned the watered-down agreement had diverging views as to whether the deal was fair and the negotiations successful.
But climate change campaigners lamented the lack of urgency.
Kumi Naidoo, international executive director of Greenpeace said: "What we have here is not a fair, not a binding and not an ambitious outcome. For two years since Bali we have been working to actually urge our leaders to agree to a kind of set of agreements that will prevent catastrophic climate change to prevent the loss of life that is already happening to the tune of 200-300,000 people annually from climatic impacts, and sadly our leaders have not acted with the urgency that the situation calls for."
There was a palpable sense of disappointment in the city where once there had been so much hope. Among the people polled on the station concourse in Copenhagen, the consensus was of an opportunity missed.
Copenhagen resident Nicolaj Heller said: "Crap. I think it's an absolute waste, a waste of time. A waste of good people's time."
Archaeologist Leonara Thoft said: "The delegates didn't have a lot of power to negotiate so they had to wait for their heads of state, so maybe they should have done it the other way around."