COP 15 ends one chapter, open another say critics
Comments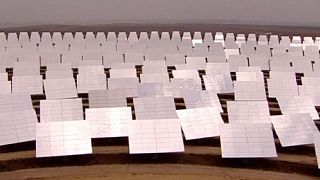 Delegates, protestors and personalities are streaming away from Copenhagen, many with heavy hearts.
Many are feeling failure after two weeks of toil, and some, including the Copenhagen Concensus centre's Bjorn Lomborg, say it is time for a change in strategy; to start offering carrots instead of waving sticks:
"I'm happy that we're going to Mexico next year but we need to have a different agenda. Instead of following the failed strategy of saying let's promise carbon cuts which we clearly can't, let's start making smart announcements and actually determine to spend 100 billion dollars a year on research and development into green energy."
Lomborg says every euro invested in new energy technology makes an 11-fold return on investment, whereas a euro spent on cutting CO2 actually loses three-quarters of its value:
"As long as we don't have the technology we're not going to live up to our promises … We need to have much cheaper solar panels, much cheaper wind mills, must cheaper all the green energy technology. Then we don't have to convince and force Chinese or Indians or anyone else to buy these. They'll buy them simply because they're cheaper."
This appears to tackle this summit's problems at the core – proposing new ways forward rather than only offering cutbacks as a solution, patently an argument that has failed to convince in Copenhagen.
One of Mexico's tasks will be to ensure this technology does not remain the preserve of rich nations.